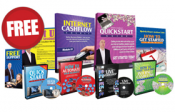 The Internet Cashflow System, as we'll call it from now on, is Simon Coulson's comprehensive twelve-month course on how to make money online. Simon is probably the UK's most successful Internet...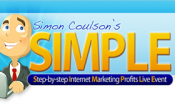 Simon Coulson has personally generated almost ten million pounds from Internet marketing in less than ten years in a range of different niches. The Simon Coulson Simple Course is designed to guide...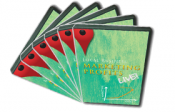 Local businesses know they need to be found online exactly where their customers search for them and this opportunity makes it very clear how important local search marketing is to small businesses....
Internet marketing is a lucrative business that millions of people attempt but, according to Simon Coulson, only about three percent really succeed. Are the biggest earners just lucky or do they know...