Make money by gap trading in the German stock market
A Minus B System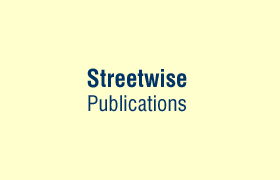 Price: £375
The A Minus B System involves attempting to predict changes in the German stock market (also known as the DAX)
00000
Title:
A Minus B System
Reviewed by
Roger
on
Mar 6
Rating:
Summary:
Gap trading system based on the German stock market (also known as the DAX)
A Minus B System offers the potential to profit from gap trading, and is designed for those trying this form of trading for the first time.
Gap trading is a way to make (or lose) money in the stock markets that is not regulated by the financial authorities, since you'll be doing business with the bookies. Rather than betting on the London or New York stock markets, which would be the first institutions most people would think of, this system is based on the German market, known as the DAX. This kind of trading might suit you if you:
Want to try gap trading and have some money to invest
Can access the Internet at the required times
Are content to wait for the right days to trade, or bet
What's this business opportunity about?
Gap trading is a way of making money by predicting changes in a particular market – in this case the German stock market. By following a precise formula, the A Minus B System aims to make the process less risky and more profitable. If it can really do that, this new product might just be worth the price being asked for it.