Is the UK To Become A Nation of Renters?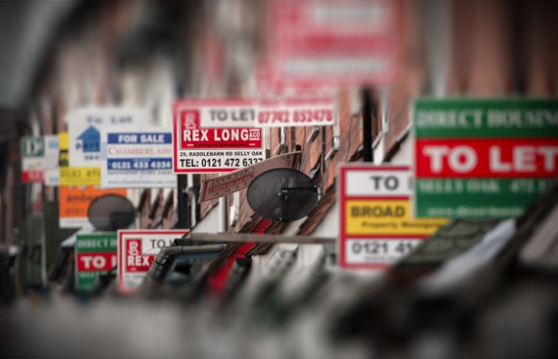 Title:
Is the UK To Become A Nation of Renters?
Reviewed by
BizOpp Insider
on
Aug 22
Rating:
Everybody dreams about their ideal home, yet for potential first-time buyers, purchasing their first home is becoming less likely. With mortgage rates and deposits so hard to get hold of, it's unlikely for many people to ever have the money available to buy a property. Even for those who are able, they could end up in negative equity due to an unforeseen economic downturn. With this in mind, it is not surprising to learn that Britain could soon be a nation of renters.
A new survey has revealed that many of this generation feel they will no longer be able to buy their own home, which is why British people are choosing to rent. Seeing living in a rented property as the norm – a decision that Margaret Thatcher discussed thirty years ago – may be beneficial and save the British public the disappointment of having their mortgage proposal rejected.
A recent online survey conducted by Populas – a polling company – displayed results about the thoughts of British residents in regards to owning or renting a home. The survey consisted of 8000 participants between the ages of 20 and 45.
This is what was found out from the survey:
64% of people believe that there is slim to no chance of ever purchasing their own home
67% feel there is no point in even applying for a bank loan due to the probability of getting turned down
Over three quarters of people who do not own their own home, would like to
84% of first-time buyers were put off attempting to buy a property due to the belief that banks do not want to lend to them
So, Why Are Property Prices So High?
The reasoning for house prices being so extraordinarily high is due to the ease of buyers gaining mortgages that they cannot afford. IPPR stated that the Government could and should implement restrictions to the scale of the mortgage, preferably 90% of the price of the premises, and a maximum of 3.5 times the household's annual income. IPPR believe this level of restriction would assist in the prevention of a further housing problem.
The most difficult factor here is that homebuyers would need to save an extortionate amount of money (thousands of pounds) in order to afford a 10% deposit on a property. Of course this 10% would vary from property to property dependant on the value of it. Although, this may be achievable for those with a high salary or those living at home paying minimal rent to their family whilst working full time, for many people, this is not an option and therefore would be incredibly difficult to attain as much as a 10% deposit – especially for the price of a house.
Why Are The British Public Opting To Rent?
There are numerous reasons as to why many people are opting out of buying a property and instead settling with the option of renting. Here are some of those reasons:
It can be incredibly difficult to get a mortgage. Even with house prices being at an all-time low and interest rates falling – the banks are still being incredibly careful who they lend to and have tightened the criteria on most of their mortgages even for the smallest infringements on their credit records.
Most lenders expect a large deposit. The deposit percentage will vary dependant on the value of the property, but in many cases a 10-20% deposit is advised.
Owning your very own property means you will no longer be able to turn to your landlord when maintenance or repairs are required. Whether you experience burst pipes or a faulty boiler, the repairs required will now come out of your pocket.
Losing money on your property is a common tale. So much for being a great investment, in recent times, homeowners have seen their investments fall through the floor. Properties that were highly valued when purchased and in this current climate worth only half of what they initially paid, trapping homeowners in a position where they are unable to sell at a reasonable price.
When considering each of these problems, it can be clear to see why Britain may well turn into a nation of renters.