Top 9 Affiliate Networks You Need To Join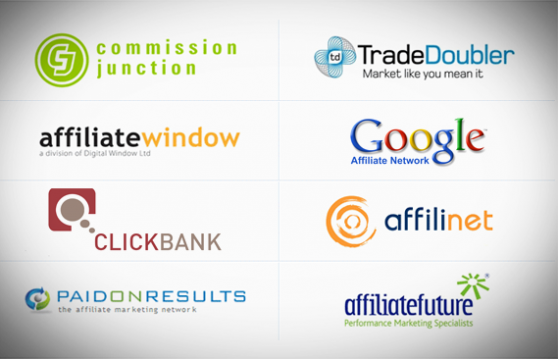 Title:
Top 9 Affiliate Networks You Need To Join
Reviewed by
BizOpp Insider
on
Jan 25
Rating:
1. Affiliate Window (go to Affiliate Window)
Affiliate Window is ranked as the number 1 performance marketing network in the UK. Nearly 2000 advertisers run programmes through the Affiliate Window and secure online sales through their extensive publisher base. They have been running since 2000 and have over 200 members of staff to ensure their performance marketing is at its best. To sign up go to the Affiliate Window website and join as a publisher.
2. Tradedoubler (go to Tradedoubler)
Tradedoubler delivers profitable growth for online and mobile businesses. At Tradedoubler, they do all the hard work for you, by putting you in touch with the right advertiser programmes and supplying you with more conversions to earn further revenue. They also offer unique services through making their Tradedoubler Technology available as an in-house performance marketing solution.
3. Paid On Results (go to Paid On Results)
Paid On Results software innovation can pay validated sales commission within 3 working days. Their software tools enable you to incorporate a merchant's program with ease, whilst their reporting tools mean that you can compare the following; commission rates, average basket size, validation rates and void rates quickly. They also possess a Spyware/Adware policy which protects the income of legitimate affiliates, like you. To join Paid On Results go here.
4. ClickBank (go to ClickBank)
ClickBank was founded in 1998 and now has over 100,000 active affiliate marketers. When you visit the site, you will find a 5 step 'Here's How It Works' guide enabling you to join the ClickBank network hassle-free. ClickBank offer up to a 75% commission, which they advertise as being much higher than other affiliate networks, whilst offering tens of thousands of products to choose from. It's the world's largest digital online marketplace for buyers and a huge source of income for many product developers and affiliates. Click here to join ClickBank.
5. ClickSure (go to ClickSure)
ClickSure provide affiliates with up to a 100% commission. Their fast set-up means you can begin promoting and earning straight away. What's more the money you earn is paid on a weekly basis. Their latest tracking technology means you can gain in-depth statistics enabling you to keep on top of your commissions with ease. To join up with ClickSure as an affiliate, see: https://clicksure.com/affiliate/account/signup
6. Affiliate Future (go to Affiliate Future)
By joining Affiliate Future, you can choose from a broad range of advertisers. For real-time tracking and reporting, Affiliate Future is a great choice of affiliate network. The only downside with this affiliate network is that they pay commissions on a monthly basis, not a weekly one.
7. Google Affiliate Network (go to Google Affiliate Network)
Google Affiliate Network enables publishers to monetise traffic with affiliate ads. They also track conversions and allow you to access real-time reporting. They provide top advertiser programs, whilst their payments are fast and are paid via your AdSense account. Top publishers can also gain a VIP and Rising Star status.
8. Commission Junction (go to Commission Junction)
With unmatched depth in advertiser verticals and industry categories, Commission Junction provides numerous opportunities to partner with widely recognised brands. With the most flexible and feature-rich user interface in the industry, publishers like you can easily find advertiser affiliate links.
9. Amazon Associates (go to Amazon Associates)
You can make money advertising Amazon products whilst earning up to 10% in referrals by advertising Amazon products. With Amazon, it's easy to build Affiliate product links or banners. The Amazon tools help you each step of the way, making the affiliate marketing process, a straight-forward one.