Today's Billionaire Franchisors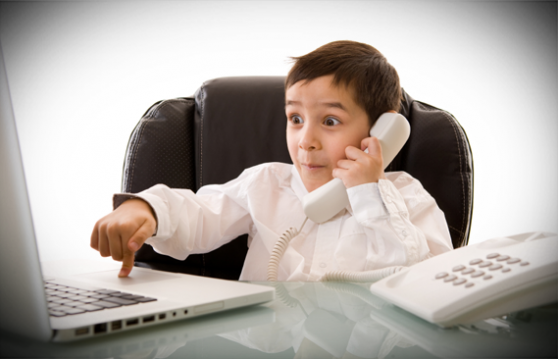 Title:
Today's Billionaire Franchisors
Reviewed by
BizOpp Insider
on
May 15
Rating:
Today franchises are easily identifiable and incredibly popular as a business venture, but who are the most successful franchisors and how did they get started? It's not hard to select the 5 most successful masters who made millions via franchising. These 5 titans of franchise industry have accumulated a net worth of between $1.3 and $6.5 billion – that's pretty impressive in our opinion – so read on to discover more.
Little Caesars Pizza – Michael Llitch (Net Worth: $1.5 Billion)
First up, we have Michael Llitch. He's the incredibly successful Detroit native and founder of Little Caesars Pizza franchise. Initially a Baseball player, once his baseball career came to an abrupt end (as a result of a knee injury), Llitch started up his first Little Caesars Pizza in Michigan with his wife Marian. With a range of innovative ideas, Llitch created the no-fuss concept of takeaway pizza. No need for tables, chairs or waiting staff. Just order a pizza and with the use of modern gadgetry, customers gained affordable pizzas at their convenience. With use of heated conveyor belts to keep pizzas warm and to cope with high customer demand, this unique pizza selling tactic resulted in multiple Little Caesars forming.
Rent-A-Car Enterprise – Jack C. Taylor (Net Worth: $6.5 Billion)
Taylor started a company of his own that offered replacement cars for those who had experienced damage or theft of their vehicle. This step into entrepreneurship led to a billion dollar enterprise – not bad for a college school dropout eh?
The concept of replacement vehicles and vehicle rentals proved advantageous whilst highly competitive, making it a rival for all other automotive based companies. Starting a business with just 7 cars and 1 single employee, this self-made millionaire witnessed his car company grow substantially which has now resulted in the largest car provider in North America, employing over 68,000 people and netting almost $13 billion in yearly revenue.
Hilton Hotels – William Barron Hilton (Net Worth: $2.5 Billion)
William Barron Hilton is the son of hospitality legend Conrad Hilton, a former World War II Navy veteran and the former chairman of Hilton Hotels. In 1966, after a string of unsuccessful attempts to create a successful business venture of his own, William Barron decided to dedicate his career to expanding the Hilton Hotel empire. Today, the Hilton Worldwide Group includes multiple hotel franchise concepts not to mention 500+ Hilton hotels and resorts.
Subway Sandwich Shops – Fred DeLuca (Net Worth: $1.8 Billion)
Fred DeLuca opened his first sandwich shop in 1965 with a mere $1,000 (which he borrowed from family friend Dr. Peter Buck). Shockingly, the original name for Subway was in fact Pete's Super Submarines, which didn't quite fit, hence the name change. Story has it that in the first day of opening, Fred and Dr. Buck sold a staggering 315 sandwiches! Before too long, DeLuca and Buck set a goal of starting up 32 stores in less than 10 years and turned to franchising as their method of growth. Now Subway is the largest restaurant chain in North America, boasting a presence in excess of 34,000 locations throughout 96 countries, whilst they continue to expand.
Marriott Hotels – John W. Marriott (Net Worth: $1.3 Billion)
Mr J.W. Marriott Jr is both chairman and CEO of Marriott International. Not only did he inherit his Father's name, but also his Father's global hospitality chain. Despite this, Marriott Jr was a key component in transforming Marriott into one of the planet's most prosperous hotel franchises, totalling a grand 3,000 properties and 300,000 employees.
Jr was given the opportunity to run the very first Marriott hotel and by the 1970's, he had gained amazing success within the hotel market. After realising the potential in growing the Marriott hotel brand, he turned to franchising in order to help afford expansion.