[VIDEO] Tim Ferriss Talks Business, Self-Promotion and Productivity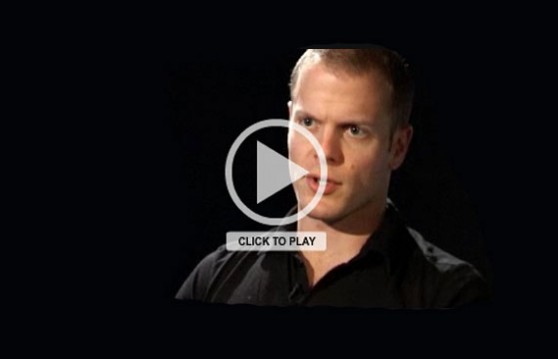 Title:
[VIDEO] Tim Ferriss Talks Business, Self-Promotion and Productivity
Reviewed by
BizOpp Insider
on
Mar 18
Rating:
Author of; The 4-Hour Workweek: Escape 9-5, Live Anywhere, and Join The New Rich', Tim Ferriss provides his own expert advice on how to manage a small business, improving productivity and successful self-promotion. Following the release of his book in 2007, Tim was voted the greatest self-promoter of all time by readers of 'Wired' magazine.
How can businesses make the best of their time?
In terms of your business, time is of the essence. It's important to make the most of your time and Tim Ferriss explains that by completing "an 80/20 analysis of both profits and time consumption" your time can be better managed. The 80/20 analysis firstly involves recognising the "20% of products and services that provide 80% of your profit". Secondly it involves "identifying the 20% of activities that are consuming 80% or so of your time".
"Mr Ferriss explains that "Surprisingly, there's usually very little overlap. So you find that you have high profit low maintenance activities and then you have very high maintenance and low profit activities". The latter are often administrative tasks which can be eliminated, automated or delegated in order to make better use of time.
How do you promote yourself?
Tim explains "You don't want to go out of your way to offend people, but you don't want to go out of your way to not offend people. So, my message is to polarise people because when you polarise people in the digital world it's a strong asset as you have people that either completely agree with you or completely disagree so it creates discussion online and a debate and that ends up creating likes".
How do you define 'brand'?
In order to define your brand successfully, "you have to have a very strong idea as to what you are not". Tim explains a brand as being "very simple – it's what people associate you with – what image, what story, what products, what benefits, what experiences". He explains that in order to define your brand and be successful "you should target to be very narrow". Most companies want to be for everyone, when you state very clearly who isn't your customer, it sets you apart very starkly and also creates a debate".
How do people react to your opinion?
"You can't create discussion without having people criticise you or attack you". When publicising your business via the net, be forums, social media etc, it's only a matter of time before you gain exposure to a large mass of people. "Not all of those people are going to like you… so you're going to read a lot of things that are going to ruin your day. What's important is not how many people don't get your message, but how many people do get your message".
What are the most common areas in which companies waste time?
Mr Ferriss explains that "Trying to prevent bad things bad from happening or trying to prevent people from getting upset is a very immeasurable approach to time and priority management". He explained that a vast number of different executives and CEOs he has spoken with "have made it clear to me that the one path of complete lack of productivity is trying to make everyone else happy".
"This means you have to recognise that you need to make certain other people wait, allow certain small priorities to fail, to postpone certain deadlines so that you can complete the larger projects that will completely change the way that you lead your life or that your business functions".
What have you done to improve your productivity?
"If I had to choose one thing that I think is true for everyone, is just to learn to say no to people. By learning to say 'no, I'm not interested' or 'no I'm not going to do that' to unproductive requests can save you a lot of time." He went on to explain that "It's hard as most people want to be nice, or want to be seen as being nice… but you cannot prevent people from taking it personally when they propose something that is irrelevant or unrelated to your job description and you reject it".
Is the customer always right?
"I think you have fundamentally two types of business owner. You have people that want every type of customer, which makes marketing very expensive… or you have people businesses that choose their customers and actively fire the customers that don't fit the profile".
"By doing the 80/20 analysis among other things you will realise that there are low maintenance high profit customers and high maintenance low profit customers and it's difficult to run a business that tries to appeal to both of those segments of the population".
Watch the full interview below.