20 Successful Businesses You Can Start-Up at Little Cost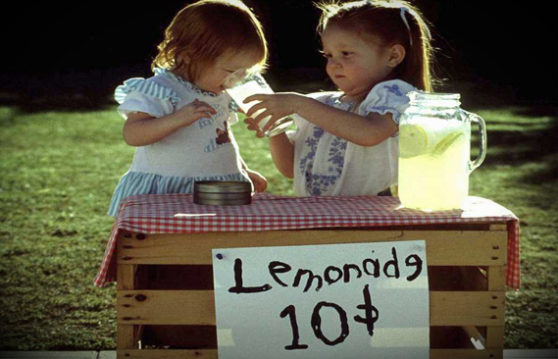 Title:
20 Successful Businesses You Can Start-Up at Little Cost
Reviewed by
BizOpp Insider
on
Apr 15
Rating:
Do you want to earn more money? If you think earning extra money whenever it suits you is just a fallacy, think again. Here we are going to demonstrate how you can make some extra cash at your own convenience. So, if you want to start up your own business – keep reading to find out the 20 best ways to do so at little cost.
1) eBay Trading
You can use eBay pulse to see the latest trends on the market. You can then set up your very own professional-looking shop from as little as £14.00 a month.
2) Stock Photography
If you have high quality digital photographs that you are happy to share, sites such as shutterpoint.com, istock.com and fotalia.com can enable you to make some spare cash.
3) Become A Chef
By investing in an effective cookery course, you can begin showing off your new skills to family and friends who require support with dinner parties.
4) Cookery Writer
This ties in perfectly with above. Offer your culinary services then publish your very own cookery book, through blurb.com. You will gain sales through this site then you can market yourself as a cookery author to potential clients.
5) Trading in Antiques
In order to make a profit here, it's essential that you do your homework to get the cheapest priced goods. Buy an encyclopaedia or antique magazines to boost your knowledge then begin selling to antiques shops and dealers.
6) Assistant – Virtual Assistant
You can sign up the site virtualassistants.co.uk in order to help make a profit. You can gain office and administration work not to mention IT and programming work via this site from as little as posting your ad for £2.95. What a Bargain!
7) Become A Personal Trainer
If you wish to under-go a proper training course, this could cost you hundreds of pounds, but if you're a pro in the gym – you could entice clients without paying for a course. Your clients could be fellow gym-goers that you can pick up.
8) Invest In A Stall
You can purchase a stall from £100-£150 in order to sell goods and make a profit. Dependant on what you are selling, will depend upon the rules you need to comply with. If you are selling alcohol, you will need to gain a license from your local council.
9) Evening Alcohol delivery
You can make money by charging a premium on alcohol and snacks after pub closing. A license will be required this will need to be obtained from your local council and costs from £37.00 for a personal license. You can get yours without any hassle online.
10) Start Your Own Cleaning Company
Begin your own cleaning company with no overheads with use of clients' cleaning goods. You will need to obtain a criminal record check (CRB check) costing only £26 each. You will need a CRB check for yourself and any other members of staff. Look out for effective start-up packages with free start-up benefits.
11) Start Your Own Treasure Hunt
This is a really creative idea and costs practically nothing to start-up. Firstly, you will need to complete a little research on your local area. You will then need to plant clues. These are great for work outings or family days out. Check out how other companies such as Treasure Days and Hunt Fun have mastered this concept.
12) Sell Your Plants & Herbs
Organic growing and selling is all the rage, so if your green fingers are eager to get to work, why not sell your very own organic produce? Buy seeds cheaply then grow your own and sell them on – this can be tried on a local basis to begin with by selling to your friends and neighbours.
13) Bike and Walking Tours
If you have a passion for culture and feel you could teach people a thing or two about the area in which you live, why not start your very own tours around local commons, towns or hills and share your insight for a small charge.
14) Clothes Repairs & Adjustments
In a world of fashion conscious individuals, having a dress or garment that fits well is vital for many. If you're a dab hand at sewing you can provide essential services to those in need of a gown taken up for a special business event, or a bridesmaid dress taken in for a special wedding. No matter on the occasion, you can be sure to find many clients by offering professional clothes repairs and adjustments.
15) Home Tutoring
If you have good grades in English or Maths – such as a degree or good A-levels – you can offer tuition to school children to help them prepare for exams or assist with their homework.
16) Second-Hand Clothes Stall – Vintage Wear
If you have a passion for vintage and retro clothes, check out charity shops for piles of clothes from the 70's, 80's and beyond. Then sell the items on at a retro clothes market, you can gain anything from £5 to £50 a garment.
17) Car Boot Sales
If you have lots of junk that needs clearing, a boot sale is the perfect answer. You'll be amazed just how much money you can make from selling things that have been lingering in your loft for years. Have an idea of how much you want to make per item then when a potential buyer asks 'How Much?' increase the price and expect your buyer to haggle.
18) Pet Walking & Pet Sitting
If you live in a rich area where people love their pets, you'll find you can make a great profit by offering dog sitting and dog walking services. For dog walking, you can expect to be paid around £10 per hour per dog, whilst dog sitting can make you even more. Pet owners much prefer a sitter who can provide one-to-one attention to their pooch, than a kennels. Keep your rates competitive and this could be the start of a successful business venture.
19) Computer Skills Teacher
If you love IT and have an in-depth knowledge, there are thousands if not millions of people that can benefit from your computer skills. What's more, you can charge them a hefty price for lessons, dependant on your location, you can make from £15-£25 per hour.
20) Social Media Assistant
Social media in an important element of small businesses these days. If you're a whizz kid of Facebook, Twitter, Instagram and other media outlets, providing your services as a social media assistant can allow you to make some extra money.