Make Money With Multiple Affiliate Websites
Unstoppable Affiliate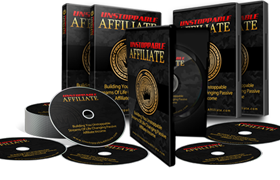 Price: $97
Earn money online on autopilot
00000
Title:
Unstoppable Affiliate
Reviewed by
BizOpp Insider
on
Oct 17
Rating:
One of the easiest ways for a newcomer to make money in Internet marketing is with affiliate marketing, and there are a number of ways to do that. Unstoppable Affiliate by Andrew Hanson and Josh Stanton concentrates on one of those methods, although the program goes into several variations on a theme and covers everything in great detail. The basis of the method is building affiliate websites with reviews of the products you wish to promote. This kind of affiliate marketing could be right for you if you:
Want to learn a simple and repeatable way to make money online
Have little technical knowledge but can follow instructions
Want a 'set and forget' method of making money that you can keep adding to
What's This Business Opportunity All About?
Affiliate websites and review websites are very good ways to create useful content (which Google loves) at the same time as promoting a product or several products for sale. By giving readers more information about a product they are already likely to buy, you not only convince them to go ahead with the purchase but also earn the commission when they click through from your link. Building the websites is tricky for many people and that's one of the major benefits of a course like Unstoppable Affiliate.