Make Money Signing Up Local Businesses
TheBestOf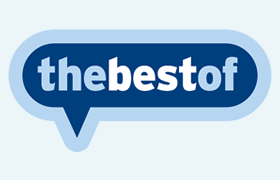 Price: £9,999 + VAT
Use your social skills to sign them up
00000
Title:
TheBestOf
Reviewed by
Jonathan
on
Oct 18
Rating:
Summary:
Run a local directory, events and news site as a franchisee.
Offer businesses the chance to appear on your own BestOf website with this franchise opportunity from Nigel Botterill, and look to generate a residual monthly income.
This is a franchise opportunity, which means you're paying for help to run a certain business – in this case, a local directory, events and news site.
Why pay? Well, franchises (usually) have a tried, tested and proven process for you to copy; you are essentially paying to take short cuts in your learning and business set up, and for the business and growth support they offer you.
This franchise, thebestof, helps your local businesses get seen by other local business and consumers
How do they get seen? They pay you to appear in your website
You, in turn, pay some of your profits to the franchisors
You get ongoing support and get to know your business community
What's This Business Opportunity All About?
This opportunity is about charging money for appearing on your own bestof website. It's not just about charging one-off fees; the income is residual (ongoing) which means once you have a client on board, you receive their money monthly.
While you will have to update their pages from time to time and add their events to the site, you don't have to keep putting that initial effort in to get them on board.
Each time a new person joins your site, you're benefiting from…