Simplify Forex With This Binary Trading System
The Money Line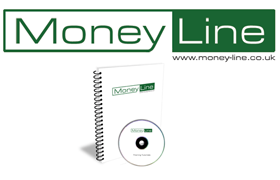 Price: £247
Get daily alerts on how to use this system
00000
Title:
The Money Line
Reviewed by
Scott
on
Oct 15
Rating:
Summary:
A binary trading system that aims to simplify Forex
Brought to you by Jason Alexander, this binary trading system operates on the basis of reading 'buy' and 'sell' signals and acting accordingly on these signals, so you can use this with a minimal investment of your time.
Forex trading is a tempting money-making opportunity for an increasing number of people, thanks to increasing access to the markets and a growing number of products teaching various strategies, of which Jason Alexander's The Money Line is a recent example. The Money Line is a binary system that only takes a few minutes a day. Trading forex in this way could be good for you if you:
Want to trade foreign exchange but have little or no experience
Want to trade in just a few minutes a day
Have a fairly small 'pot' to work with
What's This Business Opportunity All About?
Binary trading is a way to simplify forex, so that it becomes accessible to anyone with a little money to invest in the markets. In essence, you set two alerts: a 'buy' alert and a 'sell' alert, and the system simply takes the appropriate action when those alerts are triggered. This means you can set it at the start of the day and then walk away and leave it, so you only spend a few minutes each day on the system.