Raise Your Game With A Property Investment Mastermind
Simon Zutshi Property Mastermind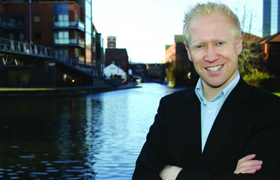 Price: On Application
Become part of an exclusive community
00000
Title:
Simon Zutshi Property Mastermind
Reviewed by
Jonathan
on
Oct 16
Rating:
Summary:
Learn a range of property investment strategies from Simon Zutshi
Simon Zutshi and his Property Investors Network offer a comprehensive schooling in their investment strategies, with a mixture of learning methods, and varied price points at which to start learning.
Simon Zutshi and his Property Investors Network teach a range of property investing strategies. While the property market may in the doldrums there are still people making money from property investing and there are still courses and programmes teaching people how. Simon's programme is available in parts but represents better value when you buy the whole package, so we'll concentrate on that for this review. In fact, a depressed market might be the best time to invest in property and it could be of interest to you if you:
Feel this is a good opportunity invest in property, while prices are reduced
Feel that property investment is a good way to build long-term wealth
Might want to help those who are desperate to sell or buy and get the property market moving again
What's This Business Opportunity All About?
Property investments have historically been the main source and protector of wealth for the very rich and an effective way for the less well off to become somewhat wealthier. Investing in property for investment's sake really took off during the boom years of the seventies and again in the nineties. Many 'ordinary' people were taught strategies that allowed them to build portfolios worth millions of pounds, at least on paper. Of course, a lot of this property was never owned by them but by the banks and building societies, and the accepted strategy was to borrow against increasing value (equity) and use this tax-free money to live and to reinvest. The bank crisis and property 'crash' (or readjustment) brought an end to this for many investors, especially as borrowing got more difficult. Now a new raft of strategies is being taught and property investing is again viable, if you know how.