Learn From The Penny Share Experts
Red Hot Penny Shares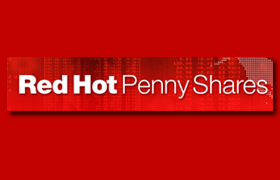 Price: £48 special offer, £97 normally, per year
Sign up for the share tipping service
00000
Title:
Red Hot Penny Shares
Reviewed by
Mark
on
Oct 15
Rating:
Summary:
A share tipping service that focuses on profiting from trading in low value shares.
This system aims to turn a profit by focusing on small companies with lower priced shares that are more likely to increase in value than those of major, established companies.
Penny shares are the undiscovered gems of the stock market – the kind of things Warren Buffet made his fortune with. The idea behind investing in these low value shares, which are usually priced at below £1 each, is that they are much more likely to double or even triple in value (if you spot the right ones) than shares in any major company would be. While everyone in the business knows the value of the major companies' shares, fewer people are aware that the smaller firms even exist.
This kind of share trading might be a good idea for you if you:
Like the idea of spotting a bargain and profiting from it
Want to invest in shares, without a big pot of cash at your disposal
Want to take advice from an expert in the market with over 20 years' experience
What's This Business Opportunity All About?
You can get bigger profits from bigger percentage movements in share prices, and the shares most likely to increase in value are the ones that start low and as such are undervalued. A small company that expands rapidly can easily see its share price increase spectacularly – far more so than an established big player who 'everyone' is already invested in anyway. It is getting easier for everyone to find information about these undervalued companies than it used to be, so the trick now is in interpreting the information, which is where the expert tips come in.