Discover How To Cash In On Property Auctions
Property Auction News by Streetwise Marketing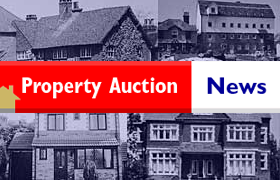 Price: 30 days Free, then £59 for year 1, £127 for each subsequent year
Get a month's free trial and 5 bonus goodies too
00000
Title:
Property Auction News by Streetwise Marketing
Reviewed by
Richard
on
Oct 15
Rating:
Summary:
Buy lost cost properties at below market rates to profit from renting them out or selling them on at a higher price.
This system, provided by Streetwise Publications Ltd, focuses on providing you with the tools to locate and profit from low cost property auctions.
The headline of the opportunity, "You too can make serious money from properties… How to cash in on the thousands of property auction bargains!" pretty well outlines what this opportunity is about.
Does it really mean that? Is it too good to be true…?
What's This Business Opportunity All About?
Well, that's what it sets out to do – enable you to buy properties at low cost and then make money renting them out or selling them, or save money by living in them.
This is a complete guide for anyone who wants to :
Simply buy a cheap home or holiday home
Flip a couple of properties to make some money
Buy some cheap properties to rent out to get a decent monthly return
Start a property portfolio
This is done by finding properties that are being sold at auctions at well below their normal rate, buying them, and selling them for more money or at their market value…