Payback Trader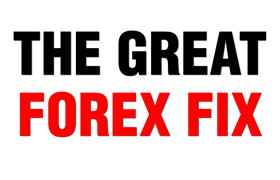 Price: £247, plus £67 pm after 2 months
Cash in on 'market fixing' by the money makers
00000
Title:
Payback Trader
Reviewed by
Mark
on
Oct 15
Rating:
Summary:
A system which aims to spot lucrative high value trades
Payback Trader operates on the premise that spotting movements of money makers in the trading markets will enable you to piggyback on their success.
Forex has become accessible to ordinary people in recent years, thanks to the Internet and a series of products, courses and seminars designed to teach people the basics of trading in the foreign exchange markets. This trading is based on the fluctuating values of 'pairs' of currencies (eg, US Dollar versus Euro), and learning how to buy low and sell high. Starting in forex could be good for you if you:
Have some money to invest that you don't mind risking
Want to make money in your spare time
Might want to learn more and become a full-time trader
What's This Business Opportunity All About?
Trading in foreign exchange as a small trader with a simple system is not as easy as some people would have you believe, but it is possible for small traders to make money with Forex. Meanwhile, most of the big money is made by people who can influence the markets with the size of their investments – so the markets follow them as much as the other way round. This means, if you can work out what these 'money makers' are doing you may be able to profit from that knowledge at their expense.