A Profitable Business Opportunity Repairing Windscreens
Optic-Kleer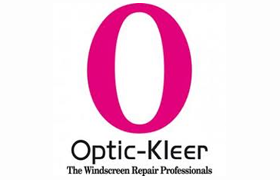 Price: £9,995 + VAT
A franchise business with a good name and reputation
00000
Title:
Optic-Kleer
Reviewed by
Mark
on
Oct 18
Rating:
Summary:
A franchise opportunity offering a windscreen repair service.
Optic-Kleer operate in the windscreen repair industry and offer franchisees the opportunity to run their own business following their hands-on training and guidance.
Established in 1991, this family owned business set up as a franchisor in 2002 following the company's success.
Essentially, you will be offering repairs to people's windscreens – much quicker, cheaper and better than them having to replace a full windscreen.
As a franchisee, you'll have:
Company apparel
The training to use a patented system of repairing windscreen stone chips on private cars and commercial vehicles
Help and support to make your business a success
What's This Business Opportunity All About?
This opportunity is about starting from scratch with no need to have had previous windscreen repair, business or marketing experience. It is designed to get you up and running your own business in a short space of time. Because the brand is well-known, you already have some of the necessary credibility needed to make a success of the business.