A Detailed Course On How To Create Membership Sites
Membership Sites Blueprint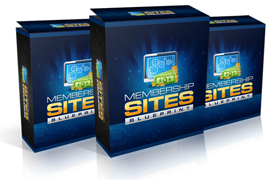 Price: $37
60 day guarantee available
00000
Title:
Membership Sites Blueprint
Reviewed by
Mark
on
Oct 19
Rating:
Summary:
System to make money from membership sites, even with no prior experience.
This system aims to give you the tools to build money-making membership sites from the ground up regardless of your level of internet marketing experience.
The authors of this opportunity say this course shows you how you can get:
Consistent, monthly income from customers
…who buy from you every month
And they tell and show you how you can even have the first part in place in under an hour, even with no website experience!
What's This Business Opportunity All About?
This opportunity is about creating membership sites that people pay to access on a monthly basis. Membership sites are a tried and tested business; the authors have built on the concept, added their own tweaks and twists, and have done very successfully.
They have outlined everything they do in a blueprint you can follow. The question is,