Join The World's Most Successful Fast Food Franchise
McDonald's Franchise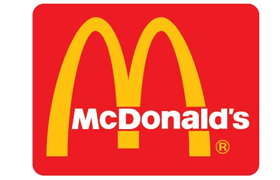 Price: £30,000
Don't forget the cost of premises, staff and training
00000
Title:
McDonald's Franchise
Reviewed by
Jenna
on
Oct 19
Rating:
Summary:
The first name in franchising – McDonald's offer a highly profitable franchise opportunities.
Widely sought-after, McDonald's franchise opportunities are based on a highly profitable and proven model in the fast food industry, and offer a great way to be running a business in this sector.
McDonalds will often be the first name that comes to mind when you hear the term 'franchise'. It's no accident that they're one of the most recognisable brands in the UK and many other parts of the world, since their franchise model is also one of the most profitable, making McDonalds franchises highly sought after. Fast food in general is a popular sector for franchisees and with sales showing little sign of declining it will probably continue to be so. Food is an essential buy and a lot of fast food is very competitively priced, even compared with home cooking, so there is always likely to be a strong demand. A fast food franchise could suit you if you:
Have the money to invest in a franchise
Are prepared to work full time and often unsocial hours
Have good management skills
Possess a lot of stamina and are motivated to succeed
What's This Business Opportunity All About?
Almost all the familiar fast food, coffee and snack outlets you see on every High Street are in fact franchises. They operate to a system that has often been highly tuned and perfected to ensure consistent standards of food quality and taste, hygiene and service. When you go into a McDonalds restaurant or 'drive-thru' you know exactly what to expect. For the business' owner, a fast food franchise requires a significant investment of time, energy and money. The franchisor (the company you'll be working with), will be keen to protect its reputation and standards and expects its franchisees to comply with all aspects of the business blueprint. But, as long as you don't mind hard work and some long hours, a fast food franchise like McDonalds can be a very profitable business.