Trade The Markets For Tax Free Income
Learn to Trade Seminars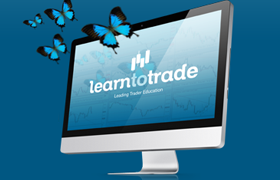 Price: Free Seminars
Free seminars plus paid optional upgrades
00000
Title:
Learn to Trade Seminars
Reviewed by
Scott
on
Aug 12
Rating:
Summary:
Learn to make money from home or in your spare time on the stock market
Seminars designed to provide basic training in stock market and Forex trading. Free, with paid-for optional upgrades available.
Stock market and foreign exchange trading are two ways you can make money by trading 'the markets' and they have become more popular with smaller investors in recent years, partly because of easier access to the markets via the internet. You might want to attend these seminars if you:
Want to learn about stock market or foreign exchange trading
Would like to make money from home or in your spare time
Are interested in more advanced training
What's This Business Opportunity All About?
Learn to Trade Ltd started as 'Knowledge to Action', and was founded by trader Greg Secker in 2003. They adopted the new name for these events in 2011. (But don't confuse them with another company called LearntoTrade.com, who appear to use a similar business model.) They promote a series of stock market and forex trading seminars at various venues around the country. These events are free to attend and there will usually be one within reach of you most months of the year.