Create Lead Generating Squeeze Pages Quickly And Easily
Lead Site Launcher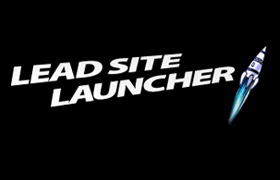 Price: £59 + VAT
Upgrade: £124.57 +VAT for consultants' version
00000
Title:
Lead Site Launcher
Reviewed by
Jonathan
on
Feb 26
Rating:
Summary:
Quickly create and publish successful lead generation pages on the web.
Ed Rivis provides tried-and-tested templates to aid in the swift deployment of lead generating sales pages on the internet.
Designing web pages isn't easy for most people and creating pages that will persuade visitors to give you their contact details is harder still. So a piece of software that takes all the guesswork and most of the effort out of creating and launching successful lead generation pages, or squeeze pages, by almost reducing the job to a 'copy and paste' process. Being able to easily create generation pages will be useful for you if you:
Want to get more leads into your business or sell more products through Internet marketing
Don't understand html or website building software
Want to create lots of lead gen pages but don't have much time or money to spare
Can't afford or don't want to pay a designer to create a page for you
What's This Business Opportunity All About?
Lead generation is an important part of almost every successful business, and online marketing depends heavily on automated lead generation, often using simple squeeze pages. If you've tried to design one of these yourself you'll know it's not always as easy as it looks. So, a simple piece of software that allows you to quickly design as many squeeze pages as you want, with a good chance they'll convert well, is a useful thing to have in your online marketing armoury.