Make Money By Betting On Horses To Lose
Lay Genius System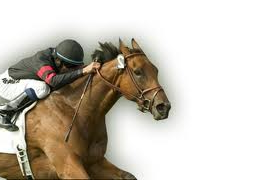 Price: £297
Get a system manual and racing tips by email.
00000
Title:
Lay Genius System
Reviewed by
Andrew
on
Aug 1
Rating:
Summary:
A lay betting system from Bill Stratford
The Lay Genius System by Bill Stratford provides a manual explaining the system and email racing tips to follow up on.
The idea of betting on losers must be very tempting to anyone who's tried betting on winners and lost money in the process. That's the essence of 'lay betting' and it's a recognised way of gambling on horse racing. The theory is that it should be much easier to pick one of the losers in a race than it is to pick the one winner. This is one of a number of products designed to help you make money by using a specific lay betting 'system'. Betting in this way could be a good way to make tax-free money if you:
Are able and willing to risk some money on the bets
Want to try to improve your odds of success with your gambling
Enjoy the 'thrill of the chase' and gambling on horses in general
What's This Business Opportunity All About?
Lay betting is a system of gambling on horses that sounds much easier than it actually is, hence the need for a 'system' to maximise the amount you win when things go well. Betting on losers is not that difficult, but long priced outsiders won't make you any money, since the odds work in reverse when you place a lay bet. In effect, your ten to one outsider becomes a one to ten odds-on favourite to lose. However, if you can consistently pick low price runners (often the favourites) and bet against them (and they don't win), then you make a decent profit with lay betting.