Get Access To Proven Direct Marketing Sales Letters
King Midas Key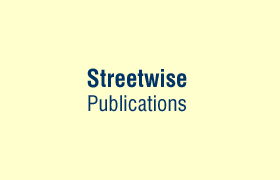 Price: £997 & £47 per month
Serious investment and commitment for big returns
00000
Title:
King Midas Key
Reviewed by
Mark
on
Oct 11
Rating:
Summary:
Sell products via direct marketing using the supplied sales resources.
The King Midas Key provides licenses to resell a selection of informational products together with the resources to enable you to directly market these. Ideal for those who don't necessarily have products of their own to sell, or who may be lacking in sales copy writing ability.
Direct marketing is a good old-fashioned way of selling products that pre-dates the Internet by decades. In fact, sending offers by post is almost as old as the postal service itself. The biggest challenge for most people attempting direct marketing is creating the kind of sales copy persuades people to read it and then to buy. So this unique offering, of proven sales letters and the rights to the products they're selling, might be a good idea for you if you:
Want to sell products by direct marketing
Don't have the products or the sales copy (or writing skills)
Have a substantial amount to invest in this business opportunity
What's This Business Opportunity All About?
Effective sales copy is notoriously difficult to write. Usually, several versions are written and tested to a small sample of the target list, and the strongest is then used for the main promotion. It all takes time and money (if you pay a copywriter) and there's no guarantee you'll find a winner at the end. If you also have to look for a product to sell before you start, you have a lot of work on your hands. You might be able to simplify and speed up the process by investing in ready-made sales letters and products.