Learn From A Self-Made Direct Marketing Millionaire
The John Harrison 12 Month Millionaire Private Mentoring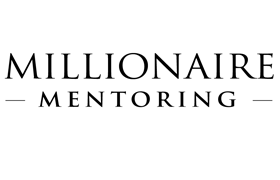 Price: £975
Personal mentoring in information publishing from a Millionaire
00000
Title:
The John Harrison 12 Month Millionaire Private Mentoring
Reviewed by
Scott
on
Sep 24
Rating:
Summary:
John Harrison's personal mentoring programme
Benefit from 1 year's personal mentoring from John Harrison of Streetwise Marketing Ltd. Advice born of long-standing marketing experience together with useful informational guides.
John Harrison has a £million-a-year business (Streetwise Publications Ltd) and invites 27 people to take the opportunity to work closely with him so they can achieve something similar. He is offering personal mentoring and this particular business may be suitable for you if you:
Want to work closely with someone who's achieved success themselves
Are looking for a 'no risk' business opportunity
Can devote quite a lot of time to the opportunity
What's This Business Opportunity All About?
John Harrison has been in information marketing for over seventeen years and claims to make a million pounds every year having started with just £500 in 1995. His personal mentoring programme aims to teach other people to do the same, without staff, premises or any other major expenditure. The principles of his business are simple and many people try information marketing but most don't have John Harrison's claimed level of success.