Make Money With Nutrition And Weight loss Products
Herbalife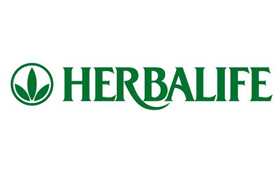 Price: £90
Established company, founded in 1980
00000
Title:
Herbalife
Reviewed by
Angela
on
Oct 15
Rating:
Summary:
Work for yourself as a distributor for Herbalife, direct selling either face-to-face or via catalogues and websites.
Be your own boss and work hours to suit by becoming a distributor for Herbalife. This involves the direct selling by various means from their range of health and wellbeing products.
Herbalife is of the many companies still using direct selling, either face to face or via catalogues and websites, through independent distributors. The benefit for the company is that they have very few employees, while the benefits to the distributor include the facts that they will be their own boss and can work as much or as little as they like or are able to cope with. There is actually no obligation to sell at all and it seems a large percentage of Herbalife distributors simply buy the products for themselves or their family and friends. However, taking this as a money-making opportunity, this kind of business might suit you if:
You want your own business, working in your own time
You enjoy face to face selling or telesales
You want to sell an established and respected brand
What's This Business Opportunity All About?
Direct selling is a feature of most network marketing and MLM companies and as long as you're happy doing that you should be able to cope with most other aspects of this kind of business. In this case you'll be selling products aimed at the health and wellbeing market. Businesses of this kind do require time and effort to make money, but training and support is given by the company and your team. 'Direct selling' doesn't have to mean face to face selling, and there are a number of ways you can promote the products and make money.