Sell Aloe Vera Based Health And Wellbeing Products
Forever Living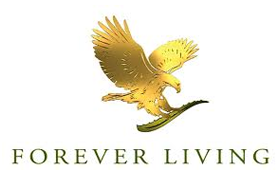 Price: Free / New Distributor Product Pack £199.75
Forever Living grows over 50% of all the commercially-grown Aloe Vera in the world
00000
Title:
Forever Living
Reviewed by
Lucy
on
Oct 15
Rating:
Summary:
Sell Forever Living health and wellbeing products at your own party-style events.
A multi-level marketing opportunity, this involves the direct selling at your own hosted events from the range of available Forever Living health and wellbeing products.
Multi-level marketing, unlike pyramid selling, involves selling genuine products to real customers, often at party-style events, and Forever Living Products have been operating their business in this way since 1978. For many people, a business that can mainly be run in the evenings and weekends is a good way to bring in some additional income, and this is especially attractive if the products are of high quality and offer good commission. This type of business opportunity could be perfect for you if you:
Want to work mainly in the evenings and weekends
Are happy to demonstrate and sell the products to groups of people
Don't mind working quite hard to build a real business
What's This Business Opportunity All About?
In this Internet age there are numerous companies still selling their products through independent distributors. This can be either at party-style events or door to door, but many of us prefer to present products in people's homes rather than walking the streets distributing catalogues. Expensive health and wellbeing products are much better suited to demonstrations and 'taste tests' than promotion via catalogues and website descriptions, and you will find the events can be friendly and low-key and still be effective.