Learn the latest affiliate marketing techniques
Forever Affiliate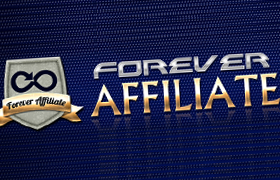 Price: $67
Become resistent to current and future Google algorithm updates.
00000
Title:
Forever Affiliate
Reviewed by
Mark
on
Feb 13
Rating:
Summary:
A great product if you have tried affiliate marketing but only with poor results
Affiliate marketing is a fast changing world and an important area to stay up to date with. This product helps you to learn how to be Google algorithm resistant.
In the fast-changing world of the Internet, affiliate marketing is one money-making method that has always been popular. With Google changing its algorithm so often, especially in the last year, and penalising many affiliate sales websites, making money in this way hasn't been quite so easy recently, but it is still possible when you know how, so affiliate marketing could be a good way for you to make money online if you:
Want a business you can run in your spare time
Want a business that is easily scaleable
Would like a 'residual' or 'passive' income stream, or many streams in time
What's This Business Opportunity All About?
Forever Affiliate is the latest affiliate marketing product from Andrew Hansen, following his success with Underground Affiliate. People are still making money with that system, so the new one, in which he promises to show you the latest techniques in getting free traffic and converting it into sales, could