A Tipping Service For Placing Football Bets
Football Betting Tipsters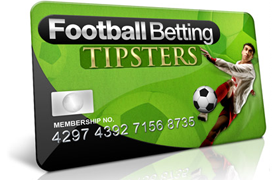 Price: £29.95 then £19.95 pm, or £129 pa
Cash in on winning bets 70 – 80% of the time
00000
Title:
Football Betting Tipsters
Reviewed by
Mark
on
Oct 22
Rating:
Summary:
Football betting system that requires very little knowledge of, or even interest in, the game.
Football Betting Tipsters is a tips service that delivers recommended bets to you each month, demanding no input from you besides choosing which of these bets to place.
Football Betting Tipsters by Daniel Soulsby is a straightforward tipping service for football matches, with absolutely nothing else for you to learn, except how to place a bet. Betting on football can be a complicated business, especially for a novice, with so many things to bet on, from naming the first goalscorer to half time and full time scores, time of the first goal, and so on. So, a service, rather than a system, that simply advises you what bet to place and where, and how much of your bank to stake on it, will be welcome to many people, especially if you:
Like things to be plain and simple
Don't know or care much about football, or don't want to follow the matches in play
Want a service that tells you exactly what to do
What's This Business Opportunity All About?
There are betting tipsters in almost every daily newspaper, as well as in the specialist publications and websites, plus a whole load of tipping services delivered by email or text. These might specialise in football, horse racing or another sport or they might try to give you betting tips in all sorts of areas unrelated to sport. A service that concentrates on one specialist subject might be more likely to know the subject better and give you more reliable and better informed tips.