Earn From Working Just 10 Minutes A Day
Daily Index Trader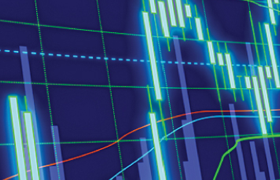 Price: £287
Do this full time or in your spare time
00000
Title:
Daily Index Trader
Reviewed by
Mark
on
Oct 15
Rating:
Summary:
A trading system for trading Index shares
Brought to you by Martin Carter this trading (or more accurately, betting) system is designed to help you profit from trading in Index trades.
This is a system you can start small and build as your confidence and money available to invest grows. Because it's a trading (for which, read 'betting') system, any money you earn is tax free in the UK.
Daily Index Trader by Martin Carter is:
A trading system for trading Index trades – we'll explain this concept later
Designed to give you consistent, steady payouts over the long term
A system which doesn't require much of a 'starting bank' to get started
What's This Business Opportunity All About?
In Martin Carter's words, 'I tend to get to my desk soon after 9am on weekdays – a pretty civilized time, I think. I'll then spend the next 10 minutes pressing a few keys on my computer … and earn myself £101.05 … or £139.04 … or £113.39 … or even £369.70.
He goes on to say, 'This bit of "work" has brought in a 971% return on investment since 29 September 2009.
What he's saying is, if you had invested £5,000 and followed his steps, you'd have over £54k now. …
Carter's programme shows you how to make this sort of money for yourself by