Copy This Millionaire's Methods To Make Money Online
Coffee Shop Millionaire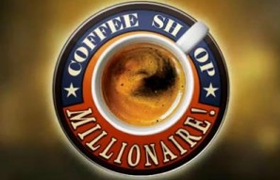 Price: $37
Beginner to advanced video training course
00000
Title:
Coffee Shop Millionaire
Reviewed by
Anna
on
Sep 24
Rating:
Summary:
Millionaire Anthony Trister shows you his methods for becoming a 'coffee shop millionaire' yourself.
Millionaire internet marketer Anthony Trister takes you through his personal methods for success in internet marketing and guides you towards becoming a 'coffee shop millionaire'.
There are probably hundreds of 'how-to' products on the market teaching people how to make money with Internet marketing, but then there are probably hundreds of thousands of people actually doing just that. So Internet marketing is a legitimate way to make a living or even just a bit of extra cash, and it might suit you if you:
Want or need to work from home
Want to work at a time and location that suits you
Want to make some extra money or want to make more by working full time in IM
What's This Business Opportunity All About?
Internet marketing can be bewildering and confusing for people new to the business, with a lot to learn and so many alternative ways to use IM to make money. That's why we would always advocate learning the 'secrets' of Internet marketing from someone who has been very successful themselves. If that expert can explain all the alternative methods clearly so you can choose the one(s) that suit you best, so much the better. Anthony Trister, with Coffee Shop Millionaire, aims to do that, so you can get started in IM, or get better at it if you've started but are struggling to make much money.