Love Chocolate? Sell Chocolate To Chocoholics
Chocolates for Chocoholics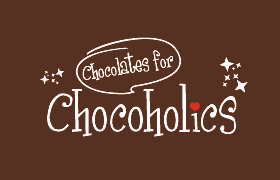 Price: From £50
Become a chocolate expert
00000
Title:
Chocolates for Chocoholics
Reviewed by
Lucy
on
Oct 16
Rating:
Summary:
Work from home, direct selling Chocoholics products through parties and brochures.
Chocolates for Chocoholics is a network marketing opportunity involving the direct sales of their products at parties which you as a distributor are responsible for organising.
Chocoholics is another direct selling company that sells primarily through parties, as well as through brochures and a few regular customers. Unlike many products sold in this way, chocolate tends to be consumed fairly quickly, giving the potential of repeat sales, although nearly all sales take place in the weeks leading up to Christmas and Easter. That makes for a lot of hard work in those weeks, while the rest of the year will be relatively quiet. You might enjoy this kind of opportunity if you:
Want or need to work from home
Are able to work hard during the peak seasons
Would like to sell a product that has a ready market and a 'naughty but nice' image.
What's This Business Opportunity All About?
Network marketing companies mostly operate along similar lines and Chocoholics uses the usual parties and brochures to sell its products, via independent distributors. Those distributors are responsible for organising the parties, showing off the products, and collecting and delivering orders and collecting payments. The parties should be fun events and the vast majority of these will take place in the weeks before Christmas and Easter.