Make Money With This Established Homeware Supplier
Betterware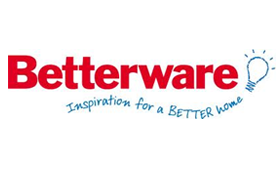 Price: Free to join
Become a Distributor, Coordinator or Sales Agent
00000
Title:
Betterware
Reviewed by
Lucy
on
Oct 15
Rating:
Summary:
Direct selling opportunity as a distributor for a well-established business in the home and cookware sector.
Using the door-to-door catalogue direct selling model, Betterware is a free-to-join business that operates on the basis of exclusive territories for all its distributors.
Direct selling of goods from door to door is still a viable business model for many companies and the independent distributors on whom they depend. There are numerous business opportunities for people wanting to make money with this kind of business, and Betterware is well established in the home and cookware sector. Most of us have found a Betterware catalogue on our mat at some time or had a Betterware distributor call at our home. Product-wise, there is some overlap with Kleeneze but the businesses have some quite significant differences. This kind of business may be ideal for you if you:
Want to work in your own time, or work full time
Are happy to work for commission only
Want to sell directly to householders, as a Distributor, or recruit and manage people who are, as a Coordinator
What's This Business Opportunity All About?
Direct selling falls into two categories, party planning, such as is used by Ann Summers, Pampered Chef and others, and the door to door catalogue model, that Betterware, Avon and others use. Betterware's significant difference, for someone starting out on a limited budget, is that it is free to join. Another difference is that Betterware will give you an exclusive territory, so there should be no one competing with you. The catalogues are also free. If this kind of business interests you, the very low start up costs could be a significant factor.