The Beginners Guide To Leaning Forex Trading
Babypips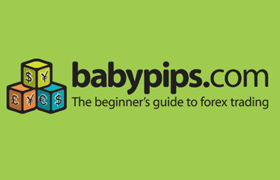 Price: Free
Free forex trading course
00000
Title:
Babypips
Reviewed by
Scott
on
Oct 15
Rating:
Summary:
A forex trading resource that will suit any level
A comprehensive Forex trading resource explaining the principles and best practices in a manner suitable for all levels.
The number of forex-related products and business opportunities now available make it clear that the idea of making money by trading in foreign exchange is an appealing one for many people. Although some sales copy would have you believe the markets can be understood quickly, and exploited for an easy profit, you will probably be much more successful with forex when you know much more about it. It's important to know what you're getting into with forex because:
Foreign exchange trading is not as easy as some would have you believe
It's very easy to lose money trading in forex
As a beginner, you'll be competing with much more experienced traders
What's This Business Opportunity All About?
This is not a business opportunity so much as a resource that could help you get much better results from forex trading. As such it will help you get better value from the products that promote foreign exchange trading as a way to make a spare time income or even start a full time trading career. Forewarned is forearmed, and your Forex adventure will be much more rewarding and less risky to your bank account if you know more about what you're doing.