Avon Cosmetics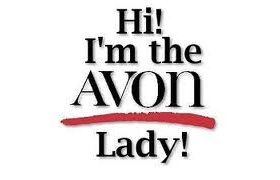 Price: Free
Sell Avon cosmetics in your own time
00000
Title:
Avon Cosmetics
Reviewed by
Lucy
on
Oct 15
Rating:
Summary:
Door-to-door direct selling of Avon's cosmetic products.
This opportunity offers you the chance to work for the world's largest direct seller of beauty products by becoming part of the Avon representative network.
Most of us know or have known an 'Avon Lady' and the company is still using the same basic method of door to door direct selling to sell its products in over 100 countries worldwide. Selling cosmetics to friends, family, workmates and neighbours can be an enjoyable and rewarding experience and working with the world's largest direct seller of beauty products will give you a head start in terms of credibility.
What's This Business Opportunity All About?
Avon cosmetics and beauty products are mainly sold via the books that reps leave on doorsteps every three weeks and collect a few days later, hopefully with some orders. The rep buys these books from Avon (after the first two issues which are free) and is responsible for placing orders on behalf of her customers. Enthusiastic and friendly people who enjoy being out and about, but who want to work in their own time, can get a lot out of being an Avon rep.