Make Money from Home, Starting Today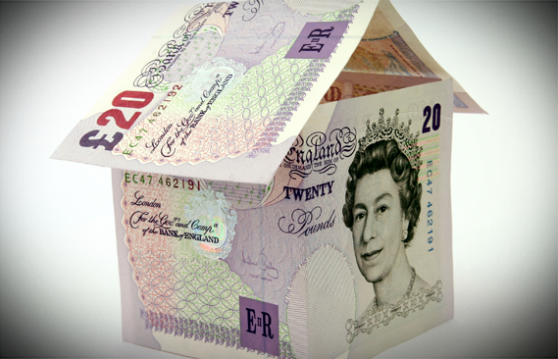 Title:
Make Money from Home, Starting Today
Reviewed by
BizOpp Insider
on
Nov 25
Rating:
If you are looking for effective ways in which to earn some extra money, there are a variety of ways to achieve this. Whether you gave up your job to become a full-time mum, or you are currently unemployed, there are many money-making opportunities out there allowing you to make some extra cash, read on to find out what they are;
Is Your Driveway Or Garage Out of Use? Why Not Rent It Out?
If you have a spacious garage or a drive that is not used to its full capacity, the option of renting it out could allow you to make some extra money on the side. This is particularly lucrative if you live in a busy city, near a popular train station, or by a fast-paced tourist attraction. Renting out your drive-way or garage is a great opportunity to earn some extra money (dependant on your location). For instance, if you happen to live in or around London and have a garage or driveway that gets ignored, you are guaranteed to make money from commuters or tourists by renting it out.
In order to find out about parking opportunities, the innovative website www.parkatmyhouse.com allows people to browse the area in which they require a parking space. All you need to do is add your details with postcode and await keen parkers to contact you.
Do You Like To Shop? Why Not Give Mystery Shopping a Try?
Throughout the UK, thousands of people make money by Mystery Shopping. This can consist of eating out in restaurants, buying items within a shop, or simply having a nice drink in a pub. If you opt to be a Mystery Shopper, the fee you get paid per visit may vary from company to company, but usually you will get paid between £5.00 and £20.00.
What's more, everything you buy during your Mystery Shopping experience, you can get for free (within reason). The following companies are good to make contact with if you would like to become a Mystery Shopper:
• High Street Central; www.highstreetcentral.com
• Mystery Shopping Agency; www.mysteryshopagency.com, 020 8325 8974
• Retail Eyes; www.retaileyes.co.uk
• TNS; www.tns-global.co.uk
Become a Market Researcher
There are companies that pay people to take part in focus groups in the name of market research. These companies are generally few and far between and can be rather specific on the contributors that they wish to participate. For instance, some companies such as Saros Research require only mothers and fathers to test out baby products. If this is applicable to you, you can enter your details at www.sarosresearch.com and await your focus group invitation.
Of course there are other companies you can apply to, so don't feel you have to stop at just one. The money you make is fairly reasonable too, varying from £30.00 to £100.00 dependant on the topic of discussion and how long the market research takes. You can also make additional funds by recruiting more people, as each time a new recruit participates, you will earn money.
Create Your Own Game Show Proposal
Many TV companies will favourably accept TV programme proposals from the general public, especially if you are a frequent TV viewer. So, if you can think-up a TV format that is accepted by a favourable TV production company, you could make a large sum of money. Just bear in mind that your TV programme proposal needs to be simple but fun.
The description of your TV programme proposal should be able to fit on one A4 sheet of paper and cannot be similar to an already existing programme being aired. It needs to be innovative, fun and have simplistic rules.
Once your proposal is complete, the next step is to try and sell it to a TV production company or to a TV channel directly. This is the complex part, as you will need to utilise your marketing skills and are likely to experience numerous knock-backs.
The main channels to approach include:
• BBC – www.bbc.co.uk/talent
• Celador – www.celador.co.uk
• Yorkshire TV – www.yorkshiretv.co.uk
Internet Selling
On sites such as eBay (see www.ebay.co.uk), you can sell almost anything and everything. This means, whether you want to sell a constant supply of goods or just a few items, you can do. Many eBay members sell items such as jewellery, electronics and designer garments. If it is books, DVDs and CDs that you are looking to sell, you may find the following sites more beneficial: www.amazon.co.uk and www.abebooks.co.uk.
EBay can prove to be particularly lucrative if you can get your hands on collectables worth money. Many sellers go to boot sales to buy items cheaply and then sell the items for a profit on eBay.
If you are a creative person, such as an artist, jewellery maker or seamstress, you can sell your works of art via your own stall. eBay allows you to do this for as little as £6.00 a month.