Is There Such Thing As Affordable Franchising?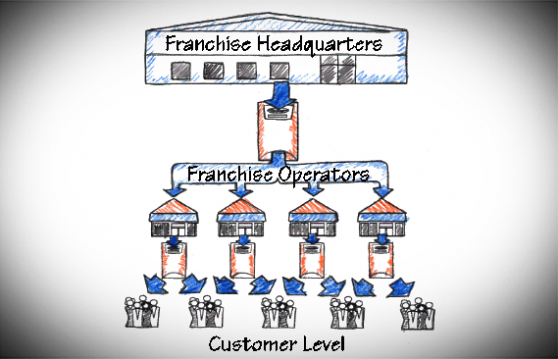 Title:
Is There Such Thing As Affordable Franchising?
Reviewed by
BizOpp Insider
on
Jul 1
Rating:
Most of us recognise the name of popular franchises such as McDonalds, Subway and Pizza Hut… but what about the many lesser-known franchises, of which there are many. In fact, there are many low-cost franchises currently on sale. Such franchises provide a great opportunity for franchise owners with limited capital. Despite lacking in brand awareness, affordable franchises enable franchisors an excellent opportunity to get into the business industry whilst following a proven business model – offering you continuous support as you go, minus the risks involved in investing thousands or even millions of pounds in a better known franchise system.
Expensive Franchises Vs Low Cost Franchises
Despite the constant advertising via TV, radio and print, expensive franchises, such as McDonalds are not necessarily your best option.
Commonly, when considering investing in a franchise opportunity, they tend to gravitate towards bigger and better known brands. This is due to feeling like the safer options as they are more familiar with and therefore can be easier to put their trust and faith into due to encountering them in their daily lives. Yet, what's worth remembering is, if you have the skill and knowledge to run a successful franchise, the level of familiarity it has already shouldn't count.
By choosing a major franchise, you can enjoy the magnificent brand recognition in which it has to offer, their national footprint can mean that they are very expensive to buy into, providing vast difficulties for many as a franchise opportunity unless in possession of hundreds of thousands to invest. Thankfully, for those with a somewhat more justifiable amount of funds, there are low-cost franchises available in practically every industry sector that you could imagine.
What Makes One Franchise Cheaper Than Another?
There are more and more businesses wanting to promote their brand name, but without sufficient resources to launch newer branches, franchising can be a prime solution. Developing businesses who offer lesser start-up costs to their potential franchisees, can also offer more flexibility when it comes to the manageability – providing additional perks, certainly to those who are new to franchising.
Of course, each industry sector has varying requirements. For instance, the start-up capital requirement costs are likely to vary dependant on specific factors of the business, such as, whether the business is run from an office or home, whether equipment needs to be purchased, the average number of employees needed to run the franchise, the overhead costs, the cost of initial supplies and so on.
Typical Investment Costs for a Low Cost Franchise
The cost of a franchise can vary greatly dependant on the factors listed above. For instance, a home based franchise can start from $25,000, whilst a retail franchise may start at $150,000+. Fast food franchises can start from as much as $1,000,000, which surprisingly is actually classed as cheap in comparison to restaurant franchises (of which can cost over $5,000,000). In other words, every franchise will be considered in terms of the category that it falls within.
Franchises are apparent in pretty much every industry, from fast food to real estate and financial services to advertising and promotion. As a potential franchisee, it helps to have a passion for the category in which you wish to pursue.
An attractive option for current business owners are conversion franchise businesses as they provide a lower start-up cost and are therefore a more affordable option. By doing so, start-up costs are lower, as is the capital for equipment, not to mention staff recruiting and so on.
You may not think it, but there are many industries that have affordable franchises. In fact there are hundreds of business categories that a probable franchise owner could contemplate, many of which are reasonably priced. Franchise opportunities requiring no more than a $50,000 liquid capital are far more common than you may think, take a look below:
1) Automotive
2) Business Opportuinities
3) Business Server Franchises
4) Kids Franchises
5) Tax Preparation Franchises
6) Food Franchises
7) Healthcare Franchises
8) Home Improvement Franchises
9) Handyman and Maintenance Franchises
10) Spa Franchises
11) Sports Franchises
12) Computer and Internet Franchises
13) Tutoring Franchises
Click here for more information on franchises and other business opportunities.