Find Out How I Saved £70.99 in 8 Simple Clicks from Cashback Sites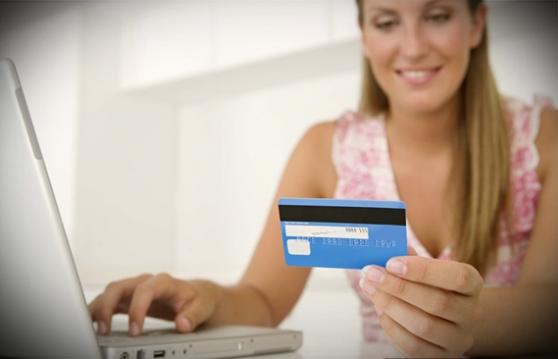 Title:
Find Out How I Saved £70.99 in 8 Simple Clicks from Cashback Sites
Reviewed by
Katy
on
Mar 26
Rating:
For those of you who find it hard to believe that you can earn money simply by using the relevant cashback sites, be sure to keep reading.
I have conducted a simple experiment to prove to you just how easy it is to earn money online just from 8 simple clicks. By doing so, I have saved myself just over £70 and I want to tell you precisely how this was achieved.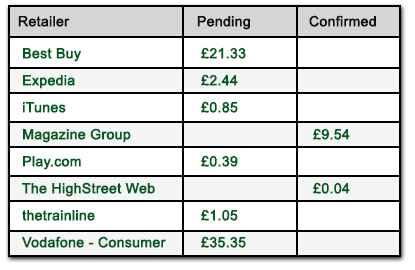 Above, you can see a screen shot of precisely what I've spent my money on recently and the money that I have gained back from doing so; a mobile phone contract, a train ticket, a magazine subscription etc. On the chart you can see there is a 'pending' column and a 'confirmed' column. The pending column shows money I'm owed and still awaiting from the vendor – this process can take from six weeks to three months, whilst the confirmed column shows money that has been credited to my account.
If you feel you simply do not have time to be comparing prices between various cashback sites in order to gain the best deal, that's completely understand and to be completely honest, I have to agree with you. I myself have attempted to use two cashback sites simultaneously (Quidco and Topcashback) and from doing so, I have come to the subsequent conclusion. Each if these sites are superb and allow you to make some extra cash with utter ease, but having the patience and time to keep checking both sites regularly can be rather time consuming.
For this reason, I would suggest perhaps pick one and stick to it. If I were to recommend one over the other, I would suggest that you use TopCashBack as currently they offer the best rate of cashback, whilst being completely free and not requiring an admin fee. However Quidco are also incredibly good. Either way, my recommendation is to focus on your chosen site and to stick with it. Save it to your bookmarks, allowing you instant access and enabling it to become more of a habit.
Believe It – This Really Is Money for Nothing
Once you have begun using your chosen site, making spare cash couldn't be simpler. All you need to do is type in the name of the retailer that you wish to buy from via the search tool then click on the link that the site provides you with.
You don't even have to keep track of your purchases or the money you are owed as this is all logged on your behalf via your selected cashback site. Your site tracks your purchases, so you don't have to worry. All you need to do is click a link then buy your chosen goods or services as normal.
TopCashBack is particularly beneficial when buying the following; mobile phone contracts, travel, rental or insurance. Especially so when they opt to give you a bumper payment rather than a percentage of what you are paying.
So, why not start benefiting from cashback websites today – it takes little to no effort whilst allowing you to gain a few hundred £££'s in your pocket.