10 Reasons Why You Should Start A Home Business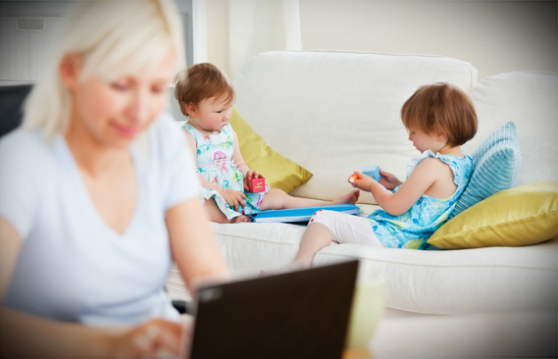 Title:
10 Reasons Why You Should Start A Home Business
Reviewed by
BizOpp Insider
on
Nov 18
Rating:
1) Don't Delay Start Today:
If you have always wanted to start your own business, then stop making excuses! Working from home gives you so many choices, whilst allowing you to make a great profit. By beginning your business from home right away, you can start making money almost immediately.
2) Overheads Remain Low:
By running your own business from home, your overheads will be kept to a minimum. You will save on the vast expense of buying or renting your business premises, whilst additionally saving on further expenses, such as utility bills and professional cleaning services. By ensuring that your overheads remain low, you will be able to stay in control of your cash flow, whilst expanding your profit margin.
3) Time is of the Essence:
By saving money on your commute each day due to working from the comfort of your home, your day will be that much more productive, enabling you more time to work or even to relax. Think of it like this, an hour commute to and from work from Monday to Friday equates to an entire working day.
4) Staying Flexible:
Choosing to work from your own home, means that there is no need for leases or set working hours, instead, you can opt for working hours that suit your lifestyle. This can be utilised to your own advantage, by ensuring that you are available to meet or speak with your clients, when your competitors are not – allowing you to get one step ahead of the game.
5) Organisation Is the Key:
By remaining organised, you can make the most of every possible opportunity that arises. Working from home means that you can organise your office or working space however you choose. You have an entirely free reign in which to do whatever you want to do in order to gain the work space that's most productive for you.
6) The Tax Advantage:
There are a wide variety of tax advantages that you can gain from by working from home. For instance, you can acquire a deduction of the operating expenses of your home, such as your mortgage or rent payments, as well as your insurance, utility bills and property tax payments. For more information on how you could save yourself money through running your business from home, visit hrmc.gov.uk to find out more.
7) That's What Families Are For:
Your family and friends are likely to offer a helping hand, certainly when you're just getting started. Rather than struggling trying to do everything on your own, why not accept their help? Not only are your family or friends likely to work for little or no cost, but working with your family can prove a rather enjoyable process and enables you to see more of your loved ones. (This tends to be a better scenario when you're just getting started, as opposed to a long-term business initiative).
8) Stress Levels At An All Time Low:
By opting to work from home, you can cut costs significantly, allowing you less need for high risks or added pressure and stress. Whilst saving time on commuting each day will allow you more time to focus on other more important factors that require your attention.
9) Make Money Back Fast:
Saving money by not renting or buying a business premises means you can gain from a more profitable business and are more inclined to break-even that bit faster. The extra cash that you have available to invest, means you can re-invest the extra cash you have gained back into your business.
10) Keeping Your Job:
If you already have a steady income, beginning your very own business will feel far less daunting, whilst working from home will allow you the opportunity to work around your existing hours, for as long as you are able to do so. However, if you want to make your business a complete success, it is vital that you give it your full attention, so at some stage you will need to make that commitment by leaving your existing role.
If you require further guidance on your new business journey, the Smarta Business Builder tool provides you with the complete online tools package from as little as £20 a month, with no added contract. Take a look today.