Recession-Proof, Health Promoting Business Opportunity
LighterLife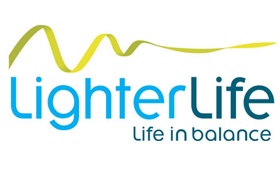 Price: £12,000 +VAT
British Franchise Association approved
00000
Title:
LighterLife
Reviewed by
Lucy
on
Oct 18
Rating:
Summary:
Franchise opportunity for those looking to start up and generate money from their own slimming classes.
LighterLife are offering franchisees the opportunity to start up their own slimming group, backed by the company's training and support infrastructure. Run your own group meetings and promote the LighterLife eating plan.
From a business point of view, the good news is:
People are getting fatter
People are spending more on trying to get slimmer
Slimming groups and plans are much more accepted nowadays
…and there aren't enough people around to help those who are wanting to lose weight
If you have self-motivation, commitment, drive, good social skills, emotional resilience, and the wish to help make a positive difference in people's lives, you can cash in (sorry, take the opportunity) on the obesity crisis if you fancy getting paid to help people slim.
What's This Business Opportunity All About?
You're probably familiar with slimming groups like Weight watchers and Slimmers World where they guide you with reference to eating plans and they encourage you to attend weekly group meetings. Well, LighterLife goes two steps further: